Who we are?
TARMAKBIR, The Turkish Association of Agricultural Machinery & Equipment Manufacturers, is an initiative of Turkish private sector and founded in 1978. Being the representative of the Turkish agricultural machinery industry, currently it has around 250 members those are senior manufacturers of tractors and agricultural equipments.
TARMAKBIR is one of the oldest member associations in "Mechanical Industry Sector Platform of TURKEY" and has been entitled to use the word "Turkish" at the beginning of its title by a former decision of the Turkish Council of Ministers.
Being in a continuous interaction with governmental bodies and national & international organizations, TARMAKBIR serves as a common platform for the industry and supports its members through regulations, technical and scientific improvements, commercial issues, environmental issues and data providing.
The Membership List of TARMAKBIR
- Republic of Turkey; Ministry of Food, Agriculture and Livestock; Agricultural Mechanization Committee (Vice President of the Board)
- Republic of Turkey; Ministry of Science, Industry and Technology; Machinery Technical Committee (Member), Agricultural Machinery Sub-Committee (President), Tractor Technical Sub-Committee (Member)
- The Union of Chambers and Commodity Exchanges of Turkey, TOBB; Turkish Machinery and Equipment Manufacturing Assembly (Member)
- Turkish Mechanical Industry Platform (Co-president and member of the executive committee)
- Republic of Turkey; Ministry of Development; Machinery Working Group (Member)
- Republic of Turkey; Ministry of Economy; Foreign Economic Relations Board, DEİK (Founding Member),
- Global Alliance of Agricultural Machinery Manufacturer Associations, AGRIEVOLUTION (Founding Member, Vice Chairman); Economic Committee (Member); Industry Issues Committee (Member); Summit Planning Committee (Chairman)
- CEMA European Agricultural Machinery (Member)
TARMAKBIR also co-operates with universities in order to improve the R&D capacity of its members. The current active co-operations of TARMAKBIR are as follows;
Project Coordination Group: Established in 2013 as an initiative of TARMAKBIR; the aim of this group is to improve university-industry co-operation, inform TARMAKBIR members about public or private sector granted new projects and as well as new university projects, and search collaboration opportunities for R&D efforts of TARMAKBIR members.
Hacettepe University Technology Transfer Center : Hacettepe University and TARMAKBIR have established cooperation in 2014 to provide knowledge and technology for TARMAKBIR member companies in order to improve their R&D capacity.
By favour of these memberships and collaborations, TARMAKBIR intends to provide its members with;
- an ability and awareness to manufacture high quality and safe machinery in accordance with regarding regulations and standards,
- updated knowledge on regulations and amendments, technology and innovation, market trends and trade opportunities,
- a chance to be aware and benefit from governmental supports and grants,
- a platform where sector problems and solutions discussed,
- short and long term sector strategies,
- an improved project cycle management ability,
To achieve these targets, TARMAKBIR organizes or participates in seminars, meetings and congresses where industry, academia and public representatives gather. Additionally, TARMAKBIR monitors and announces to its members anything that would be beneficial such as national and international improvements, exhibitions, tender notices and news.
Why agricultural machinery sector is important?
The population of the world has been increasing as well as that of Turkey each year. Parallel to this case, agricultural production of the world must increase to satisfy the food consumption level of the world population. However, it should be achieved by minimizing resource use and other input consumption while increasing productivity with possible lower costs. Also this should be attained together with a minimum environmental harm and in a respectful manner to the nature, in the most possible short term and a small number of processes, independent from the climatic conditions as much as possible; where we could call this as "sustainable development". In this respect, traditional production techniques and vehicles should be abandoned and the tools which are appropriate to modern agricultural mechanization technologies must be preferred.
About % 35 input of the total cost of agricultural production is comprised of agricultural mechanization. However, so far, providing efficient machinery has been considered as a secondary concern where providing seeds, fertilizers, pesticides and fuel has been of primary interest. This has been a result of a "save-the-day" mentality, rather than giving importance to productivity. Continuing with paying less attention to mechanization would result in a decrease in the productivity per unit arable area and the quality of the products, disposing more fertilizer to the fields, more pesticides to the plants. The results can affect both human and environment negatively such as more exhaust emissions, increased operation costs of diesel and oil, increased expenses of maintenance and repair, and the risk of breakdowns and accidents.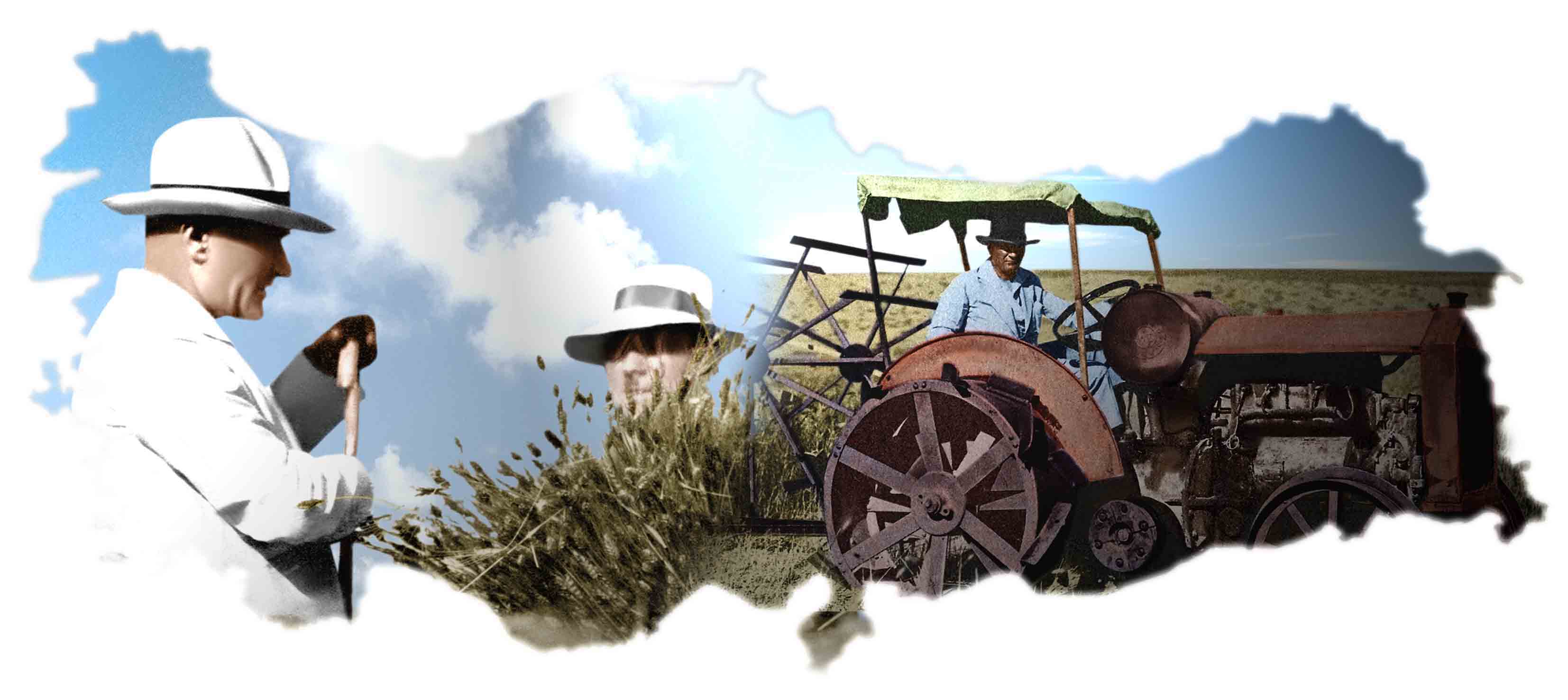 Agricultural Machinery Industry in Turkey
A General Overview
The industry, in spite of global economical challenges and several dry spells in Turkey, has managed to grow at the 8 of the last 9 years. Turkey's agricultural GNP in 2002 was 23.7 billion USD, which increased to 62.5 billion USD in 2012. Ranking the 11th in world agricultural economy in 2002, Turkey climbed up to the 7th place in 2012 and also has become the largest agricultural economy in Europe. In light of these statistical figures, it is obvious that Turkey is a big market for agricultural machinery with its large arable lands, number of agricultural enterprises, agricultural product range and production capacity. Due to this need of the Turkish agricultural capacity for agricultural machinery; today, almost all of the modern agricultural machinery is practicable to be manufactured in Turkey, where it has started with an animal drawn plough and several other basic equipments in the beginning of the 1900s.
The Place of the Industry amongst the Turkish Machinery Sector
According to the up-to-date official statistics, agricultural machinery industry in Turkey now ranks the 6th amongst Turkey export values of 22 different sub-machinery groups such as machine tools, textile machinery, pumps & compressors, construction & mining machinery etc., reaching to 488 million USD in the first eight months of 2014, increasing its export volume by 27.8% compared to the same period of 2013.
Presence in International Area
By means of the number of exhibitors at international fairs, the Industry ranked the 5th in 2013 in Agritechnica Fair in Hanover, Germany and the 2nd in 2012 in Eima International Agricultural and Gardening Machinery Exhibiton in Bologna, Italy.
Additionally, non-governmental organization representative of the industry, TARMAKBIR is a member of CEMA (European Agricultural Machinery) and Agrievolution (Global Alliance of Agricultural Machinery Manufacturer Associations)
Compatible Production with Agricultural Necessities, International Standards and Safety Regulations
There are 17 test centers available Turkey-wide, where agricultural machinery is subjected to performance tests. Performance tests are a necessity in Turkey for a state-funded sale of agricultural machinery. The condition of agricultural production and agricultural machinery in Turkey is also a concern of these institutions, and they annually organize national Agricultural Mechanization Congresses and International Meetings at a 3-year period. 28 national and 12 international conferences have been organized so far.
Additionally, CE Conformity Marking (effective in European Economic Area) is necessary for agricultural machinery to be sold in Turkish Market. Regulated emission levels of the tractors, currently not satisfying the European limits, is planned to be compatible with EU at the latest by 2016.
Competitiveness in Foreign Markets
A wide variety of machinery for a wide variety of agricultural conditions
There are 30 different agricultural basins in Turkey classified under climate, soil, topography and land qualifications. As a result of that, Turkish agricultural machinery manufacturers are experienced in and capable of satisfying different agricultural needs regarding different agricultural conditions, and it is possible to find in Turkey a variety of an agricultural machine or equipment those compatible to serve in different agricultural conditions. Moreover, some of the agricultural machines (e.g. cotton harvester) are not manufactured in Europe but in Turkey, due to lack of agricultural conditions in Europe to produce some types of agricultural products. These allow agricultural machinery industry in Turkey to be highly competitive in different agricultural basins and in providing different types of agricultural machinery.
Compatible with small-scale arable lands
Turkey produces agricultural machinery those are compatible to work in small scale arable lands according to the sizes of farms in Turkey, which makes made-in-Turkey agricultural machinery to be competitive in foreign markets those also have small-scale farms. Additionally, contract manufacturing is very common in Turkey. So, farmers from different geographies of the world have already been using Turkish products, yet under the name of other brands.
High standard machinery with advantageous price
Being a candidate to European Union, Turkey harmonizes its legislations regarding manufacturing to the legislations of the Union. Hence, for all the tractors and some of the agricultural equipments, manufacturing processes and the end products fulfill the requirements of the EU, and the technology used is alike. On the other hand, due to lower labor prices and profit margins in Turkey, Turkish agricultural machinery becomes more price advantageous considering the performance and quality of the machines.
Statistical Information on Turkish Agricultural Machinery Export Volumes
A General Overview
Industry's total annual export volume was 660 million USD in 2013. 342 million USD of it provided by tractor exports, 264 million USD of it provided by agricultural equipments and 55 million USD of it provided by tractor accessories. "In the first eight months of 2014, the export volume of agricultural machinery reached to 488 million USD and this volume is 27.8% larger than the same period of last year, 2013.
The total export volume of the industry has been in an increase trend since 2004.
Tractor Exports in 2013
In 2013; Turkey most exported tractors respectively to USA and Italy, followed by Morocco, South Africa and Poland. The share of exports to these countries was 56% amongst the total tractor exports, where the total tractor export value reached to 342 million USD.
Agricultural Equipment Exports in 2013
Agricultural equipments most exported to Iraq and Azerbaijan, followed by Italy, France and Bulgaria. The share of exports to these countries was 38% amongst the total agricultural equipment export value which reached to 264 million USD.
Total Agricultural Machinery Exports in 2013
Turkey most exported its agricultural machinery (a total of tractors and other agricultural machinery) to Italy, USA, Iraq, Azerbaijan and Morocco. The share of these 5 countries in total agricultural machinery export of Turkey is 40%. In terms of continents, Turkey most exported its agricultural machinery to Europe (34% of the total export), followed by USA (23%) and Asia (20%), where exports to Africa was 12% and Turkic Republics was 6%.
87% of Turkey's total agricultural machinery export consisted of complete products, where the rest was components.
Tractors became the most important part of Turkey's agricultural machinery exports, sharing %56 of the total export value. Then comes soil working and seeding-fertilizing equipments and the share of these machinery in total export value was 33%.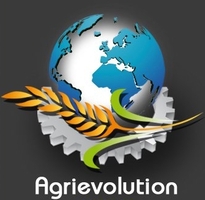 AGRIEVOLUTION
TARMAKBIR is one of the founding members of AGRIEVOLUTION, which is a "Global Alliance of Agricultural Machinery Manufacturer Associations".
The Agrievolution Alliance was established in April 2012 to facilitate collaboration within the agriculture equipment manufacturing industry among important agricultural regions of the world.
What is the mission of the Alliance?
The mission of the Alliance is to organize summit events where the present and future situation of agriculture and agricultural machinery is discussed globally, to conduct economical studies (national reports, surveys, and statistical data exchanges) regarding the moods and conditions of agricultural machinery industry, and to improve the communication of stakeholders worldwide. The Alliance was launched on the shared belief that; in today's global agricultural economy, it is crucial that current issues and future challenges be viewed from a global perspective and be addressed on a global basis. Moreover, it is important to communicate the benefits of agricultural machinery for future food challenge and in providing more productive farming activities.
The Summits and the formation of the Alliance
The Alliance has roots going back to 2008, when Italian Farm Machinery Manufacturers' Federation FederUnacoma hosted an Agrievolution Summit in Rome. Summits were then subsequently hosted by the U.S. Association of Equipment Manufacturers (AEM) in Orlando in 2010, by the French Association for Industrial Agricultural Equipment (AXEMA) in Paris in 2011. Recognition of a need for continued information exchange and collaboration on important industry issues between Summit events sparked the transition of Agrievolution from an event into a Global Alliance in April 2012 by execution of a Memorandum of Understanding. After that, the Federation of Indian Chambers of Commerce and Industry (FICCI) hosted the following Summit in 2013 in New Delhi.
The 5th World Summit on Agricultural Machinery will be hosted by TARMAKBIR in Istanbul on January 2016, within the context of International Agro Eurasia Fair at Tüyap Beylikdüzü Fair Area.
Structure of the Alliance
The Alliance has three subcommittees under the Steering Committee in accordance with its three focus areas of industry issues, information exchange and political activities;
- Economic Committee (statistics and surveys regarding the global agricultural machinery markets),
- Industrial Issues Committee (generates awareness and takes action on global agricultural industry issues)
- Summit Planning Committee (organizes world summits where the worldwide mood and conditions of the agricultural machinery industry discussed)

The secreteriat of the Alliance is currently managed by AEM (Association of Equipment Manufacturers, USA), the presidency by FICCI (Federation of Indian Chambers of Commerce and Industry, India) and the vice-presidency by TARMAKBIR (The Turkish Association of Agricultural Machinery & Equipment Manufacturers, Turkey).
Roughly every 24 months, key agriculture stakeholders from around the world come together at the Agrievolution Summit. The Summit brings together decision makers and influencers from agriculture equipment manufacturers, associations representing these manufacturers, government officials, and academia and top level farmers. It serves as a global platform through which important world agriculture players may consistently collaborate, identify issues and share solutions.
In conjunction with Agro Eurasia, International Agriculture and Agricultural Mechanization Fair, TARMAKBIR (The Turkish Association of Agricultural Machinery and Equipment Manufacturers) is going to host the 5th Summit in Istanbul, Turkey.
The main topics of the Istanbul Summit are as follows;
- Eurasian market opportunities,
- Global Trends in Agriculture and Technological Solutions,
- Success Stories- Global Market Strategies that worked for agriculture equipment,
- Evaluation on present and future conditions of worldwide agricultural machinery manufacturers
Bu içerik 69177 defa okunmuştur.