Who we are?
The representative of the sector, Turkish Association of Agricultural Machinery & Equipment Manufacturers (TARMAKBİR) was founded in 1978. The one of the oldest association in Mechanical Industry Sector Platform members in the manufacturer's associations is TARMAKBİR. Currently, there are 250 members of TARMAKBİR. With the decision of the Council of Ministers, it is entitled to use the word "Turkish" at the beginning of its title.
TARMAKBİR is a principal member of the,
"Ministry of Food, Agriculture and Livestock- Agricultural Mechanization Committee (Vice President of Board),
"Ministry of Science, Industry and Technology-Machinery Technical Committee (Member)", "Agricultural Machinery Sub-Commission (President)", "Tractor Technical Sub-Commission (Member)",
"The Union of Chambers and Commodity Exchanges of Turkey- Turkish Machinery and Equipment Manufacturing Assembly (Member)",
"Turkish Mechanical Industry Platform (Member)",
"Ministry of Development- Machinery Working Group (Member)",
"Agrievolution Global Alliance of Agricultural Equipment Manufacturing Associations- Steering Committee (Vice President), Economic Committee (Member), Forum Committe (Member), Industry Issues Committee (Member)" and
CEMA European Agricultural Machinery (Associated Member) as established in order to arrange regulations and pursuit practices regarding our sector; it also a founding organization of the DEİK (Foreign Economic Relations Board).
Technical Office which is connected to the General Secretariat of TARMAKBİR follows the developments related to our sector in our country and also in the world. Demands for the goods and bids in country and overseas, regulations, statistics, seminars, meetings and congresses, fairs, sectoral groups, sectoral news are shared with the members. Statistics and Market Research Office reports the sectoral statistics and also prepares reports about production, market sales, exportation with the information coming monthly from the members.
Turkey; The shining star of agriculture and agricultural machinery industry

Why agricultural machinery sector is important?
The population of the world has been increasing as much as that of Turkey each year. In 1960 one hectare agricultural area satiated 0.7 people, in 1980 one hectare agricultural area satiated 1.5 people, in 2000 one hectare agricultural area satiated 2.7 people. Whereas in 2020, one hectare agricultural area is needed to satiate 4.2 people.
For this reason agricultural production in the world must increase. With this scenario in which the sizes of land don't increase, instead decrease, the water supplies are increasingly consumed away; the only predicted solution of the agriculture is the increasing yield. The ways to improve the yield are developing more efficient and durable varieties and the mechanization applications that allow saving labor, time and production cost.
However, it should be made by using minimum resources and input consumption and by increasing productivity with possible lower costs. Also this should be done with minimum environmental harm and intervention, in the most possible short term and a small number of processes, independent from the climatic conditions as much as possible. In this respect, production techniques and vehicles which are traditional should be abandoned. Tools which are appropriate for modern agricultural mechanization and technologies should be used.
About % 35 of the production inputs belong to mechanization. The mechanization input which comes after seeds, fertilizers, pesticides and diesel fuel is ignored because of the concern of the saving the day rather than productivity. Not being able to transfer the necessary resources to mechanization may result in decreasing the productivity per unit area and the quality of the product, disposing more fertilizer to the fields, more pesticides to the plants. The results can affect human, environment and living creatures negatively such as more exhaust emissions, increasing the operating costs like diesel, oil and increasing the expenses of maintenance and repair, increasing the risk of breakdowns and accidents.
The importance and the value of the sector has been also reflected in public reports. The below given expression takes place in the Report for 2012 issued by Ministry of Science, Industry and Technology;
" We hereby believe that ; all kinds of machinery manufacture are considerably important but " benches" which are defined as the machines which produce machines among them and " heavy construction machines", " pumps, valves and compressors" which are necessary for restructuring of our cities as well as "agricultural machinery " and " "food machinery" which are directly related with our country' s food supply and safety should have a further significance"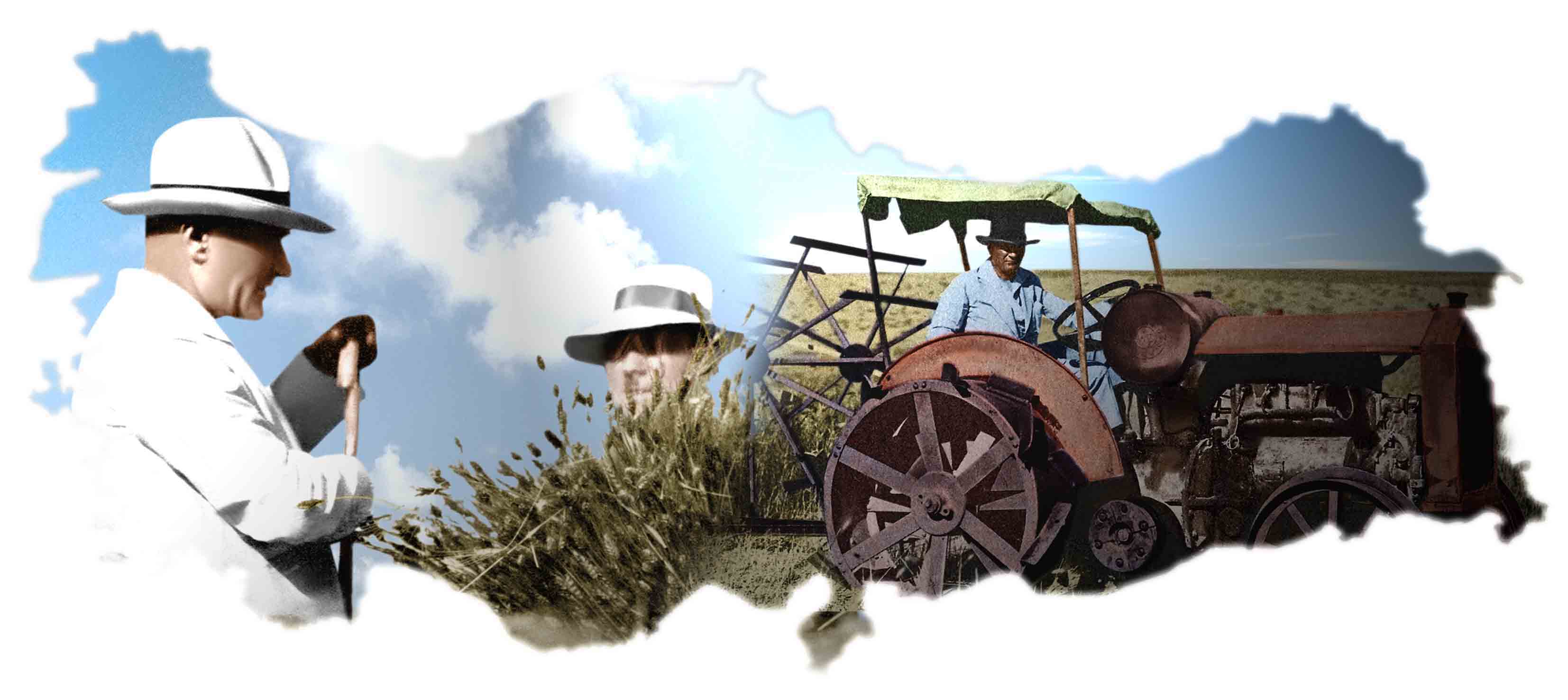 Agricultural Machinery Industry in Turkey
Historical Development
The process which had begun with animal plough and agricultural tools on a small scale in 1930s continued upon the establishment of Turkish Agricultural Equipment Institution in 1944. Serving to Turkish farmer to equip them in terms of mechanization, to provide machinery and maintenance, this institution has also accomplished tractor manufacture. Upon Marshall Assistance Program which began in 1949 and establishment of another tractor factory in the sector in 1954, an increase has been provided in agricultural machinery asset. Particularly up to 1960s, the demand for agricultural machinery has been met by imports to a great extent. In 70s, due to various reasons such as; the existence of underdeveloped technological conditions, inadequacy of sub- industry, the lower purchasing power of the farmer in general, lack of capital and production dependent on demand; simple and cheap agricultural machinery manufacture which does not require advanced technology, which may substitute heavy manpower and which is capable of individual operations has come into question. .
Towards early 70s, the obligation of experiment report has been introduced for the manufacturers who wished to sell to the farmer the agricultural machine based on state' s cheap loan support. This test which was performed in order to specify the compliance of the subject agricultural machine with agricultural technique and existing new standards has also provided a specific discipline and minimum standard. Today most of the agricultural machines manufactured in Turkey are tested by accredited universities and test centers and sale on credit is permitted. Besides, within the frame work of harmonization with EU, as of mid-2000s, CE mark obligation has been introduced for the machinery delivered into domestic market.
General Situation
According to the official records, about one thousand companies are represented in agricultural machinery sector. But we assume, about 500 of the firms in the industry, carrying acceptable norms are agricultural machinery manufacturers.
In the tractor sector, more than 20 companies represent about forty trademarks. In the tractor sector 9 companies are officially registered as manufacturer.
Sector approximately provides employment for 25.000 people. Tractor group's share in general employment is around 4.000 people and almost 20% of employed consists of white collars.
Today almost all of mechanization tools necessary for the sector are manufactured; however domestic production and exports comprise agricultural mechanization machinery except for combine harvester, baler, self-propelled silage and cotton harvesting machinery with capacity and quantities manufactured for big parcels and enterprises generally which are not rational to be manufactured by the domestic industry in terms of production quantities or including factors based on know-how.
According to recent official statistics; "Agricultural Machinery Sector" ranks the 6th place within 22 units of sub- machine item group in TURKEY, whereas takes the 3rd place in terms of highest rate of export value it increases.
Today, TURKEY ranks the 6th place in terms of highest numbers of participants in AGRITECHNICA Agricultural Industries Fair which is accepted the "most respectful and biggest" one in the sector.
Most of the agricultural machinery manufactured in TURKEY are tested by accredited universities and test centers and sale on credit is permitted. There are 17 such institutes which cover almost all geographical and ecological agricultural regions of the country and concern themselves with the problems of agricultural mechanization. They organize national Agricultural Mechanization Congresses yearly and International Meetings every third year, 24 national and 11 international conferences by now.
Production, Domestic Market and Foreign Trade
Tractor Production
In 2013 tractor production did not change and approximately 56 thousand tractors were produced. (3.3%)
Tractor Market
Turkey has become the 5th biggest tractor market in the world in 2013 (Excluding India and Chine).
In 2011, the third biggest domestic tractor market sales of the last 50 years occurred.
The tractor market in the first 11 months of 2013 did not change as compared to the same period of the previous year and the number became 45,394.
Foreign Trade
Industry's annual export volume is 620 million USD in 2012. 325 million USD of it is tractor, 240 million USD of it is equipment and 55 million USD of it is tractor accessory. In 2013, according to temporary information, this value reached 670 million USD.
Tractors are the most significant export unit. It is followed by parts of agricultural machinery, ploughs, feed preparation machines, milking machines, grass mowing, baling equipment and disc harrows.
The sector exports tractor mostly to USA, the homeland of tractor itself. Every one of three tractors has been exported to USA.
The top 10 countries of agricultural machinery exports are respectively;
USA, Iraq, Italy, Poland, Azerbaijan, France, Germany, Morocco, Bulgaria and Algeria.
The tractor exports accomplished in 2013 were mainly to USA, Italy, Iraq, Poland and Germany.
whereas the highest equipment exports were maintained to Iraq, Azerbaijan, France, Italy and Sudan.
690 million USD worth of agricultural machinery import was realized in 2012. Italy, India USA, Germany, Poland, France, China, Korea and United Kingdom are the countries which we import the most. Imports from Italy, India and USA consist of 45 % of the total import.
The first 10 countries in tractor import are: Italy, India, France, Germany, South Korea, USA, UK, Mexico, Japan and Austria and in equipment terms the countries which we import the most are Italy, Poland, Germany, USA, China, Spain, Belgium, France, Saudi Arabia and Netherlands. 38% of our importation is tractors, while the half of our equipment importation is harvesting machines.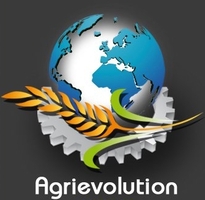 AGRIEVOLUTION
Our Union is a member of Agrievolution Global Agricultural Machinery Network" which began to be active in 2008. A memorandum of understanding has been signed so as to provide this network – in which world giants Germany, USA, England, Italy, France, Japan, India, China, Korea, Brazil and Russia attend the works of Union of Manufacturers of Agricultural Machinery - to convert into a platform, and EU, Brazil, USA, Italy, France, India and Turkey signed this memorandum as founding members. Therefore, Agrievolution Global Alliance of Agricultural Machinery Manufacturing Associations was founded officially. Afterwards Germany, Russia, UK, Korea and Japan joined this union which was founded in April, 2012.
The Alliance has three areas of focus: industry issues, data exchange and political activities. Future initiatives, for example, could include work on harmonizing standards and regulations or serving as a conduit to the industry.
Agrievolution Forums serve as a global industry platform, impart valuable data and facilitate communications among agricultural leaders. Top growers, agribusiness executives, government officials, media and academia from around the world are invited to share in the timely regional data, open dialogue and vital global connections. Agrievolution Forums were held in Rome in 2008, Orlando in 2010, Paris in 2011 and New Delhi in 2013.
The next Forum will be held in January 2016 in İstanbul, Turkey. It will be hosted by TARMAKBİR, and will be held in conjunction with the agricultural trade fair Agro Eurasia 2016, 10th International Agriculture and Agricultural Mechanization Fair organized by TUYAP Inc. in cooperation with TARMAKBIR
Bu içerik 37880 defa okunmuştur.