BURTARIM 2021 Bursa 18th International Agriculture, Seed Growing, Sapling and Dairy Industry Fair and Bursa 13th International Livestock Equipment Fairs, which will be organized by TÜYAP in cooperation with Tarmakbir, will be held at Tüyap Bursa Fair Center between 5-9 October. Indoor and outdoor of the total exhibition area is 50.000m2.
The event is one of breaking grounds in the industry, attracting a record number of visitors, is getting ready to host professionals from the agricultural machinery industry for the 18th time. Beyond being just one of the largest events of TÜYAP, the concept of this exhibition is to gather the major industrialists locally and globally in one place to provide its visitors the ease to explore the latest machinery system.
Advertising activites mostly concentrate on some regional provinces such as Bursa, Eskişehir, Balıkesir, Sakarya, Çanakkale and Kocaeli. In addition, "Thrace Region" is this year's prime location and it was stated that the region had an intensive publicity work than in the past. In addition to domestic promotion activities, TÜYAP also engaged in overseas such as Balkans, Russia-Ukraine-Moldova-Belarus region, Georgia, Azerbaijan, and Central Asian Countries, Gulf Countries, and also occupied in African countries such as Algeria and Tunisia, Uganda, Kenya, Ethiopia, Ghana, Democratic Congo, Senegal, and Tanzania. More information will soon be available on real figures.
As a side note, the Eskişehir Agriculture Show had 80 participator companies and approximately 80,000 visitors from the surrounding areas such as Afyon, Kütahya, Bilecik, Uşak, and Bursa, mainly in Eskişehir districts, which was held at the ETO-Tuyap Eskişehir Convention Center between 1-5 September 2021, before the Bursa event.
Click on the link to reach some footage of the show on social media.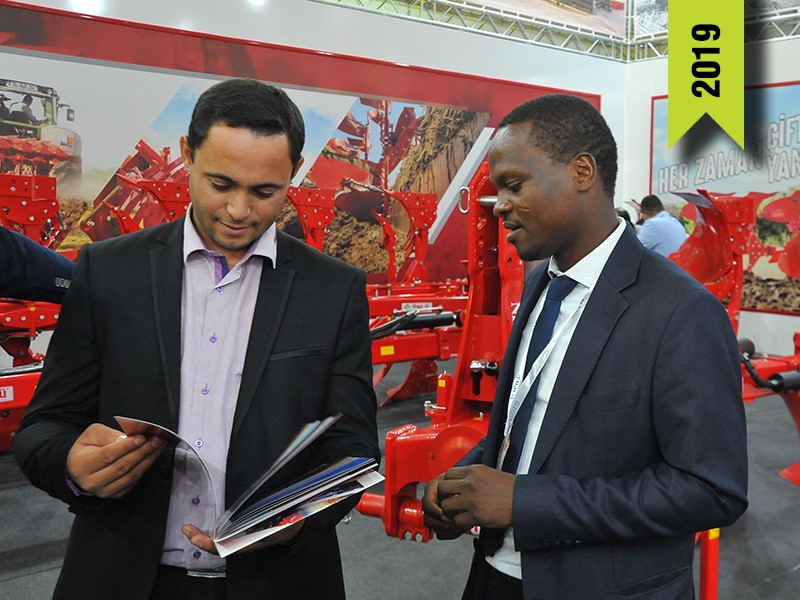 Bu içerik 96 defa okunmuştur.